19th Anniversary Celebration
19th Anniversary Celebration
Posted on Wednesday, July 26th, 2017 at 4:39 pm by Jen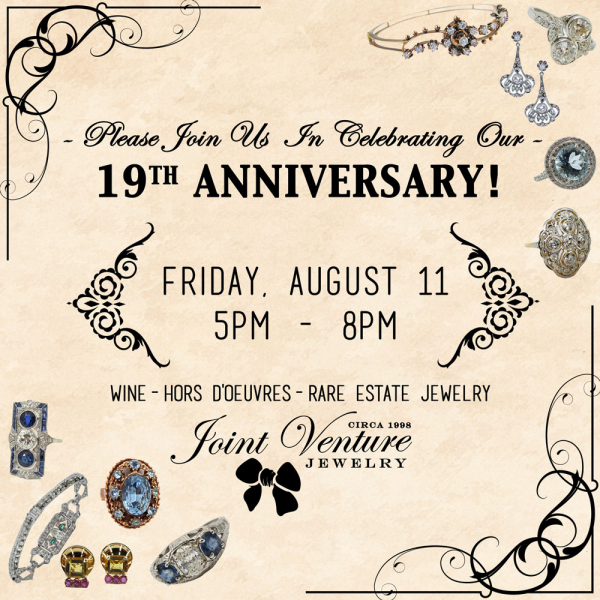 In August of 1998, Lee & I opened our vintage and estate Jewelry Shop in Cary. This year we are celebrating 19 years, can you believe it?! I wanted to plan something special to celebrate and have secured a unique collection to visit us for one weekend ONLY! The Rare Estate Collection with several vintage & antique pieces comes complete with its curator, John!
John Angelo is a jewelry professional with over 40 years of experience; working with the likes of Ava Garner, Bob Hope & his wife and premier jewelry house Cartier.
Mark your calendar to be a part of the celebration on Friday, August 11th from 5pm to 8pm. I've always wished that estate jewelry could talk...this is the next best thing...oh the stories we'll hear!
I look forward to toasting with you!
Best,
Donna Hankin