Aileen & Nick
Aileen & Nick
Posted on Friday, July 10th, 2015 at 10:27 am by Administrator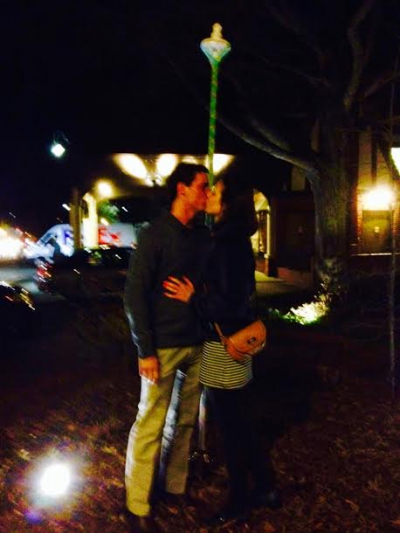 I had been waiting all week for this day to come but I still had to get through work and then some to make it to proposal time. As with the rest of the week, today was characterized by giddy excitement, gut wrenching anxiety and of course time crawling slowly by. When I got home it was kind of tough to be normal goofy Nick without being over the top super excited Nick. Aileen and I spent our Friday afternoon in a typical sort of fashion until about 6:45 when we started to get ready and that's when the nerves really kicked in. I let Aileen pick out my outfit as I had already picked out her dress.
As we headed out the door I shot a text to my friend Dale to confirm plans. As we drove down Franklin Street in Chapel Hill, I spotted where my friends had planted the Maypole. We parked and I grabbed the ring box from beside my seat where I had stashed it and tried to shove it in my right pocket as quickly as possible. My heart started pounding and I kept thinking to try and act natural and be normal goofy Nick. I don't know what I did but it was enough for Aileen to think that I was just being silly. We walked through the parking lot at Granville holding hands and I convinced her to cross the street at the crosswalk before N Columbia St. We got closer and I saw the pole and realized I was going to have to direct her towards it. I said, "Can I show you something over here?" We walked towards Yo Po and I pointed out the Maypole and I could tell she knew what was about to happen.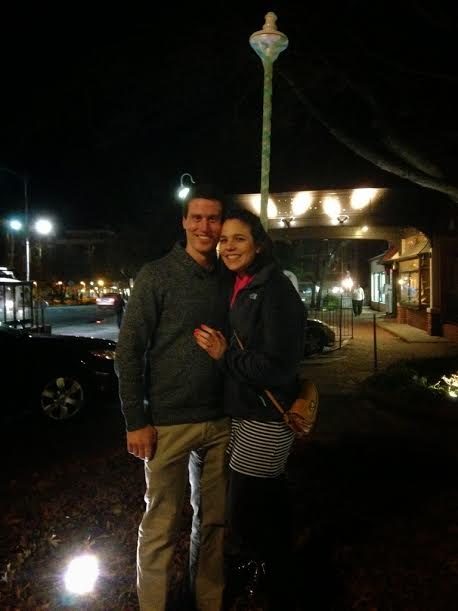 I faced her and took both of her hands in mine and told her, "This has been the longest week of my life," barely making it through the sentence as I choked up. We both started to cry and she breathed heavily chest moving up and down and almost gasping for each breath as I told her, "I love you and if you'll let me I want to spend my life taking care of you and loving you and going on adventures with you." By this point she had already started nodding yes and I remember thinking, "Wait, I'm not done yet!" I pulled the ring out of my pocket, got down on one knee and looked up at her while opening the ring box and said, "Aileen, Will you marry me?" She loudly said yes immediately and I shot up to hug and kiss her and hold her.
Thank you to the whole team at Joint Venture Jewelry for helping us find the right ring! We're so excited! :)