Posted on Wednesday, May 27th, 2015 at 10:55 am by Administrator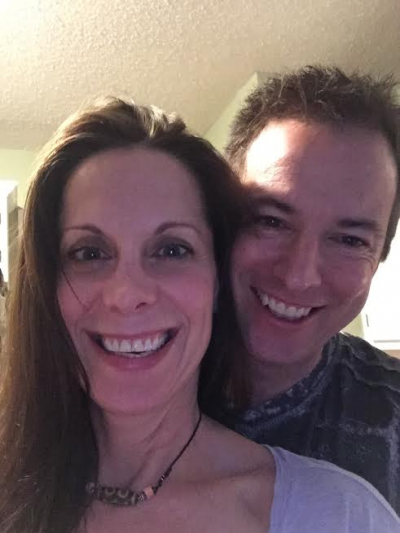 Scott and I met through Match.com, and were fortunate enough to both walk away from our first date (lunch in downtown Cary) knowing there was something worth pursuing. Our tastes, lifestyle, and how we want our lives to unfold were the real 'match'. I had a feeling he and I were destined. I hoped he felt the same. Needless to say, I was a total waste at work after that date. Daydreaming was the only thing on my to-do list.

Things moved pretty quickly after that, and I was ecstatic to discover he was just as head over heels about me as I was of him! After decades of working to be happy on our own, we realized there was a whole new gear of happiness together. We never looked back.
First came introducing our pets; a rousing combination of 3 dogs, 2 cats, snakes, lizards, and countless fish. They all clicked as much as Scott and me. Then came his 13-year old daughter and my little 6-year old girl. Again, it was smooth sailing. It was almost like everything in our respective worlds were meant to be together. We felt unstoppable. After only two months of blissfully hiking, swimming, running, biking, playing, laughing, loving, we began talking about marriage. A quote from "When Harry Met Sally" kept repeating itself in my head.

"When you decide you want to spend the rest of your life with somebody, you want the rest of your life to start as soon as possible."
Unbeknownst to me, Scott solicited the help of a friend of mine to determine what kind of wedding ring he should buy. She was very coy at asking questions and expressed interest when I mentioned my favorite jewelry store, Joint Venture Jewelry. We wasted time at work perusing bracelets, designer jewelry, and engagement rings on their website. She casually asked me, "What kind of rings do you like?" There was one that stood out to me. It had a traditional stone, but with a contemporary setting. And it was sturdy. I needed sturdy. Rough and tumble is my game. Fortunately, Scott would never want that to change, even for a ring!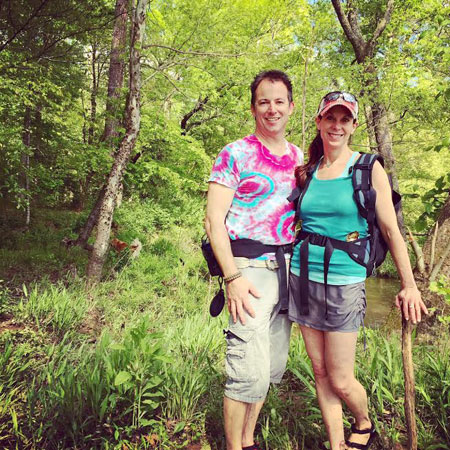 Emails, texts, and phone calls were exchanged between Scott, my friend, and Joint Venture Jewelry. Soon he had the ring, and it was burning a hole in his pocket. Enter the Hot-air Balloon Festival. More plans were made (without my knowledge), and I was happily jumping out of bed at 4 AM on May 24. Scott had made plans for us to fly in a balloon that day!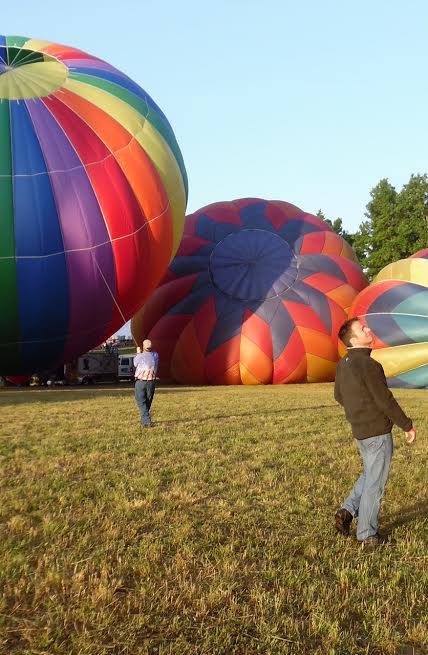 Later that morning, with my head and heart in the clouds, Scott made room to kneel in a little basket. While floating over lakes and trees he said he wanted to spend the rest of his life making me the happiest woman on Earth. Flying above it, I knew he already had.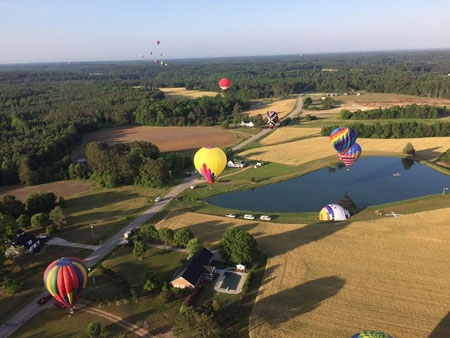 YES was my resounding answer. YES!