Annual Vintage Jewelry Show 2016
Annual Vintage Jewelry Show 2016
Posted on Saturday, October 1st, 2016 at 12:04 pm by Jen

Joint Venture Jewelry, the preferred fine jewelry destination in Cary for over 18 years, will be hosting its Annual Vintage Jewelry Show Oct. 12 through 22. The highly anticipated 10-day affair will allow local shoppers to peruse and purchase a vast assortment of vintage jewelry from the late 1800's all the way to the Art Deco period of the 1940's at an amazing discount of 15% OFF Vintage Show Specials. In addition, shoppers will receive $100 OFF estate jewelry purchases.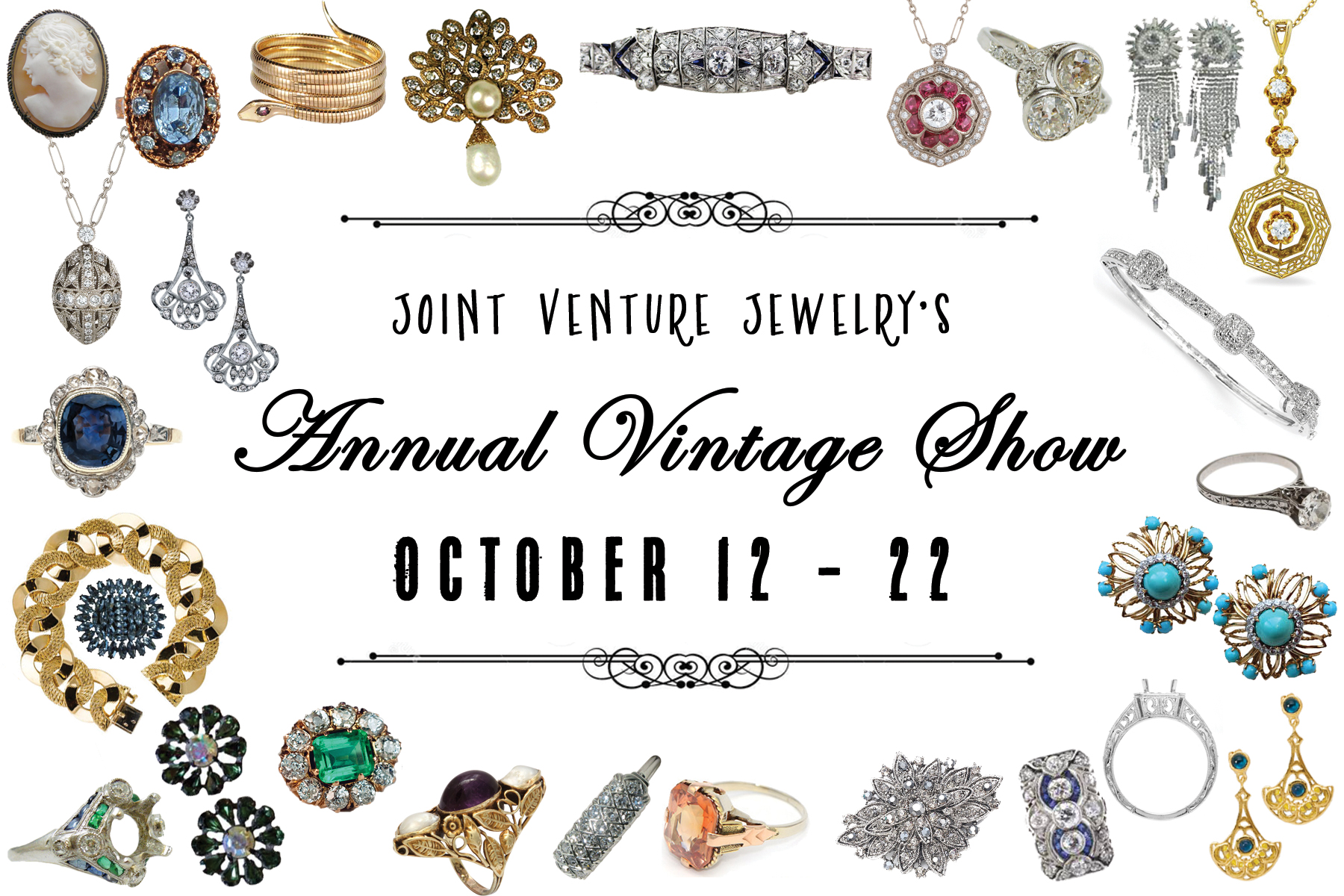 The jewelry featured at the show comes from a third generation vintage dealer in New York who travels across the world to find the exquisite jewels he brings to this special event. The collection includes a variety of pre-set options, antique settings and vintage mountings. For those searching for a unique period ring, this is the perfect opportunity to reset a stone and create a gorgeous blend of past and present!
Browse a small sampling of our favorite items available during our Vintage Show

The men will have fun too as Joint Venture Jewelry will be introducing its newest collection of men's wedding bands. These bands are all available for special order and come in a variety of metals and finishes. They even feature specialty materials such as inlaid wood and meteorite. With this new collection, the options are virtually endless!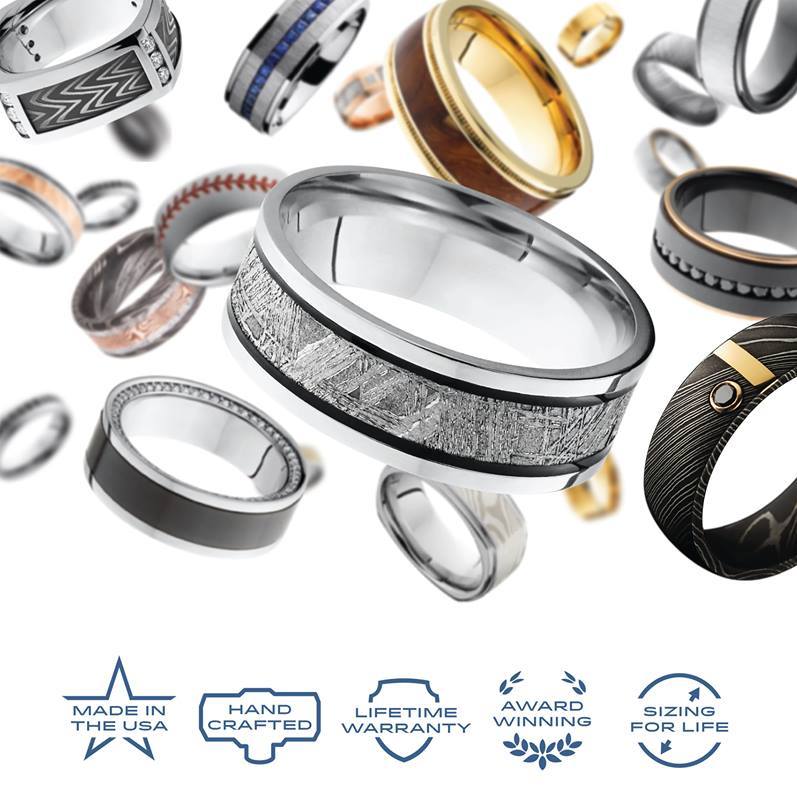 ---
TESLA Display Event
Friday, Oct. 21 |4pm - 7pm
We'd like to invite you to experience Tesla at Joint Venture Jewelry's Annual Vintage Show! During your visit, you'll get to see exactly how Tesla has redefined vehicle engineering. We'll also show you how easy a Tesla is to charge, and how electric vehicles can fit seamlessly into your lifestyle!

---
Vintage Show Happy Hours
Friday, Oct. 21 |4pm - 7pm

On top of all the exciting happenings, Joint Venture Jewelry will be hosting a Happy Hours Event on Friday Oct. 21 from 4pm - 7pm.Enjoy complimentary lite bites and refreshments as you browse and shop the incredible assortment of vintage jewelry! The event is perfect for those looking for vintage semi-mounts to reset a family stone or create a one-of-a-kind treasure designed just for you! Joint Venture Jewelry believes love is love and #AllAreWelcomeHere!
RSVP HERE