Posted on Thursday, November 7th, 2013 at 11:37 am by Administrator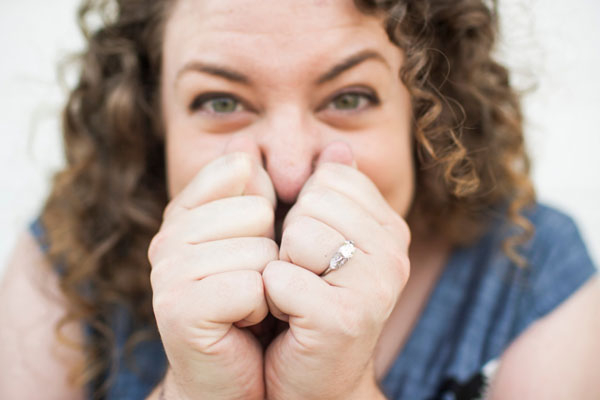 I can't tell you how many times I've told the story of how Will proposed. Thank goodness it's a great story, and I don't mind telling it AT ALL. I actually love it.
For a little bit of back-story, you should know two things:
Making each other CDs has been a big part of our relationship.
For a couple of weeks before he proposed, we picked on each other about it a LOT. Every time he said anything remotely related to weddings or marriage or long-term planning, I asked, "Is that a proposal?" And to that, he would respond saying he hadn't even decided whether to ask me or not, and he hadn't even bought a ring. Or if he did talk about a ring, he'd say it was nickel-plated ceramic with a 3-carat pink quartz he'd found in the parking lot of his office. Oh, in a hot glue setting. So romantic.
So our 6th monthiversary (Is that a word?) was coming up on March 28, but since he had to work late that night, we decided to celebrate the day before so we could have more time together. I knew a proposal was coming, and soon. I knew he had bought a ring, and I knew he had talked to my dad about it. It could happen any day, any moment really. And the night before we were planning to celebrate 6 months, I got a very strong feeling that that's when it would happen. Our plan was to take a walk around the lake then go out to dinner.
All day, I was a basket-case! I came home from work, so nervous and Will came over not long thereafter and, bless his heart, was so nervous too. We went out for our walk and reminisced about the first time we'd held hands 6 months earlier, walking that same path. We came to a bench, and he suggested we sit down. I knew this was it, but I had no idea how he was going to do it. When we sat down, he said he'd made me a new CD.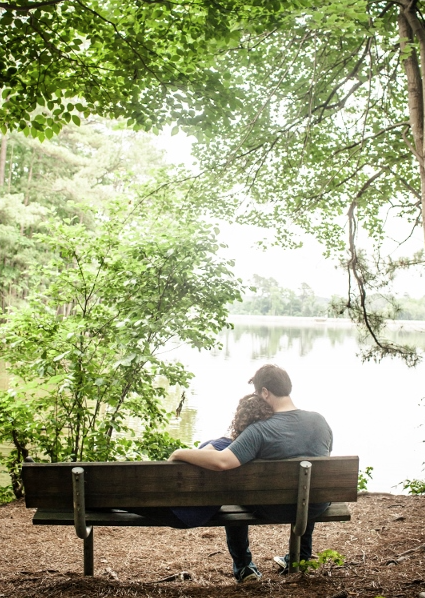 On the cover was a picture of Kermit and Miss Piggy getting married (in The Muppets Take Manhattan, one of my favorites), and it was titled The Hidden Message Mix.
I opened it up and looked at the play list. At the top, it said, "Read the song titles." So I read them all and just thought, Man, this is the most random mix ever. It had some really good songs on it, and it had a bunch of songs I didn't know, but the overall message of the titles didn't seem to be "I want to spend the rest of my life with you." It seemed to be more like "I love you, and hey look! Rocket Man!"
"Do you see the hidden message yet?" he asked. And that's when I realized I wasn't supposed to interpret the message. I was supposed to literally see it. With my eyes. I'll highlight it for y'all so it won't take you as long as it took me.
M&Ms – Pickin' On Series
All You Need Is Love – The Beatles
Ring of Fire – Johnny Cash
Red Sweater! – The Aquabats
You Really Got Me Now – The Kinks
Me and Julio Down by the Schoolyard – Paul Simon
Every Breath You Take – UB40
Boss DJ – Reel Big Fish
Elenore – The Turtles
Two of Us – The Beatles
He'll Make Me Happy – The Muppets
Play the Game – Queen
As Long as the Grass Shall Grow – Johnny Cash
Rocket Man – Pickin' On Series
Everything I Do, I Do It for You – A New Found Glory
Never Met a Girl Like You Before – Flogging Molly
The Luckiest – Ben Folds
Do you see what he did there? Clever, right?
Well, immediately upon seeing the hidden message, I was crying. And I turned to him and said, "Is that a proposal?" to which he responded, finally, for the first time, "Yeah, it is."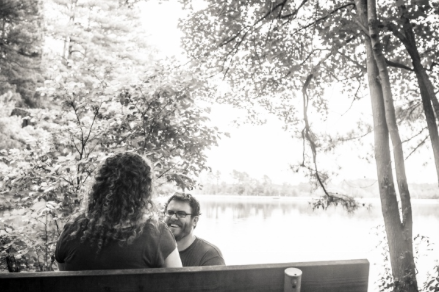 He got off the bench and on one knee, and he pulled out the ring box and opened it, and I covered my mouth with my hands and tried to see him through the tears. And he said, "Will you marry me?" And I nodded, mouth still covered, and said through my tears of absolute joy, "Absolutely." Then I had him put the ring on my finger, and we kissed a lot and called or texted everybody with the news.
And then we went out to dinner.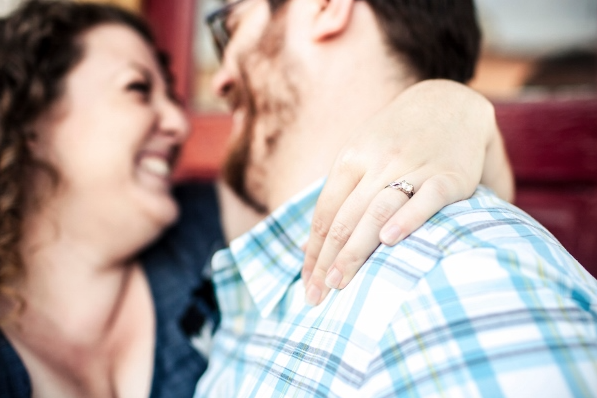 A man has to work up a lot of nerve to ask a girl to marry him, but now that it's done, and I've said yes, Will proposes to me regularly. It's sort of a carry-over joke from those couple of weeks right before he popped the question. We'll be hanging out, and he'll say that he loves me more than anything, and I'll say that if he loves me so much, he should marry me. He'll say, "Yeah, I totally should," and I'll say, "Is that a proposal?" Then he'll get a really sweet, serious look on his face, look me in the eyes, put his arms around me and say, "Beth Parent, I love you more than anything in the world. Will you marry me?" And y'all, I cry every time. Every. Stinkin'. Time. Without fail.
We know it's disgustingly sweet, and we're ok with that. We hope that we're always this way, and even though we know that life will get hard and we won't always like each other, I believe that our disgustingly sweet foundation will remain. That's just who we are – friends first and always, completely in love.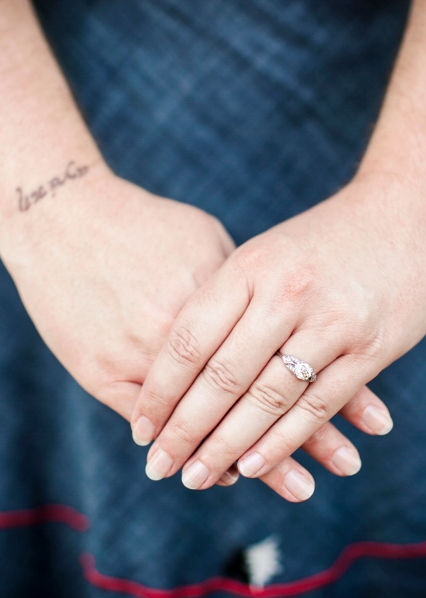 All photos are by Amaris Hames. The two on the bench by the lake are reenactments at the scene of the proposal.