Diana & Harold
Diana & Harold
Posted on Monday, June 29th, 2015 at 10:32 am by Administrator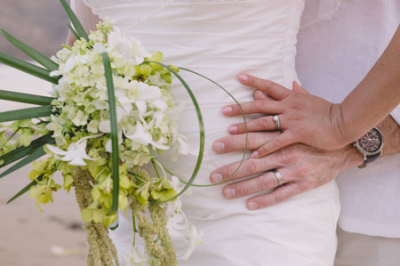 After looking for months to find the perfect ring, we were so tired of all the brand name stores, with all the same product over and over! It was so refreshing to find Joint Venture Jewelry, a place that had such a great selection of estate pieces. We found not only my engagement ring, but both our wedding bands too!!! Well worth the drive from Charlotte. Every day that I look down at my finger, I think of how lucky I am. Thanks for making my dream ring possible.
We can't help but to show off our rings! Thank you for the beautiful work! We highly recommend Joint Venture Jewelry.
Daina & Harold were married on April 26, 2015.