James & Risa
James & Risa
Posted on Thursday, September 4th, 2014 at 11:45 am by Administrator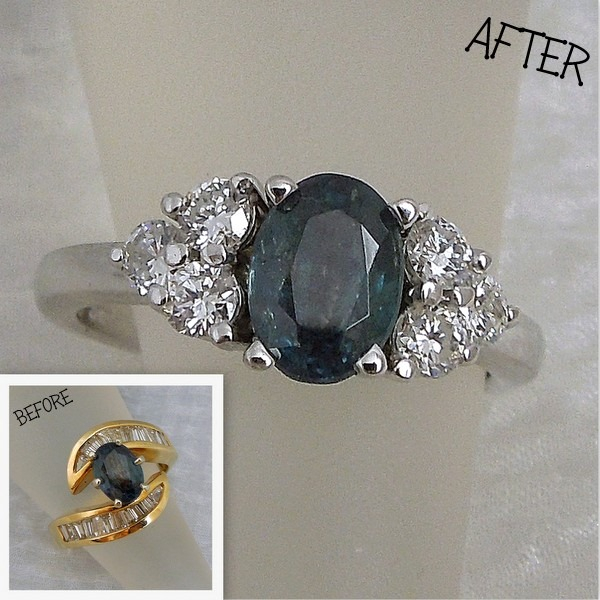 I knew the moment Risa took the Alexandrite out into the sunlight, and I saw her smile shining as bright as the stone itself, that this was the ring for her! We just didn't love the setting. I then worked with Donna and Jen to use the Alexandrine from an out-dated yellow gold setting and customize it into something more Risa's style!
Joint Venture's jeweler did an AMAZING job taking several ideas and incorporating them into one, beautifully unique ring. I'm pretty sure the trips to see Jen tipped her off however, as Risa became more and more... inquisitive... about whether I was up to anything. There were hints about what the "best" graduation gift would be so I decided not to wait any longer, with just a week before graduation I asked Jen to set everything in motion. The ring was finished literally the morning of the ceremony, I spent all day long nervously walking around trying desperately to conceal the little box my pocket.
I asked Risa if she wanted to go to Meredith a little early to take some portraits around the nicely landscaped campus and she happily agreed (I think she knew I was up to something!!), I brought along my camera, the ring, and all the nerves I could muster :) It was surprisingly quiet on campus, not many folks as we strolled from garden to garden, taking in all of her stories about the various classes and fun times she'd had at this place or that. All the while I'm doing my best to pretend this is all about taking some nice photographs...

Eventually we end up in a secluded little garden, on a wooden bench surrounded by blooming perennials. I've totally forgotten what small talk we had but once she got up to start walking toward the ceremony I knew it had to pop the question then. As we got up to leave, I began to go down on my knee and her eyes lit up- she knew what I was about to say. It was a very simple "Risa, I love you so much- will you marry me?" with an immediate joyful yes!!!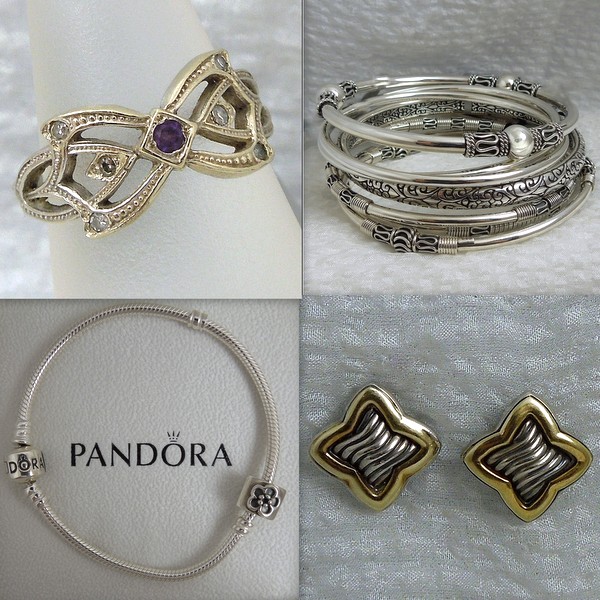 She was absolutely BEAMING the whole rest of the day, going from friend to friend explaining what had just happened... lots of hugs and happiness. Her parents and grandma were there too for the ceremony which made it extra special. The didn't exactly know I was going to ask beforehand, but the rest of the weekend was spent celebrating with family and good friends.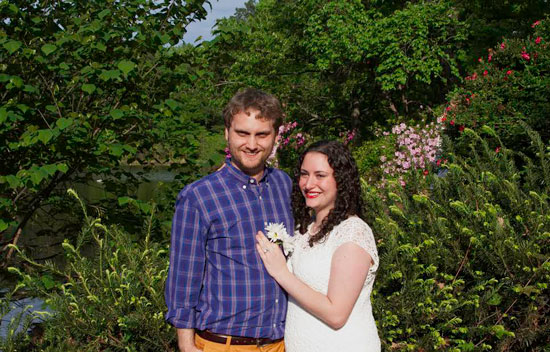 We don't have formal plans for a ceremony at the moment (Risa is actually studying Arabic abroad as I write this!) but once she's back we're elated to start planning our new life together.