Posted on Wednesday, March 26th, 2014 at 11:13 am by Administrator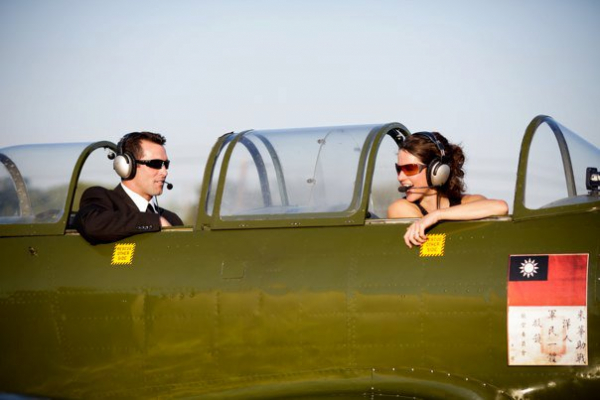 Joey and Joy first met in college as Joy was about to go on a terrible first date with one of Joey's friends; Mack. Needless to say, Mack and Joy didn't make it past a first date. Joey and Joy had the faint understanding that their worlds would never be the same shortly after their introductions. Joey, the fatalist, thought Joy might someday be a Super Hero who could ultimately be his Villainous demise. Joy, the optimist, thought Joey might someday be a Super Villain whose demise could serve as a public service announcement to all other Super Villains.
In the end, Joy and Joey dated off and on through the end of college before moving off to their separate parts of the world. Over the next four years, Joy and Joey would briefly play audience to each other's short, but romantic, film reels in between Korea, Iraq, and Uganda. Eventually, the gods grew tired of tragedies and tasked the muses to inspire a comedy. Joy and Joey crossed paths once more; this time in Washington, D.C. at Joey's request. (This is when our hero and heroine fell in love.)
But time was measured and short, Joy would be heading to Iraq and Joey, shortly after, to Afghanistan. The two were destined to rendezvous in Kuwait for their mid-tour leave, where, at holiday's end with both waiting to return to their piece of the war, Joey knew Joy was the person he wanted to share the rest of his life with. And with a simple question, he hoped her answer would share her's with him. Her answer...Yes!!! And the world rejoiced (minus the Taliban and Al-Qaeda, who knew that once our Hero and Heroine's powers were combined, Freedom would be unstoppable; otherwise, there was widespread dancing in the streets.)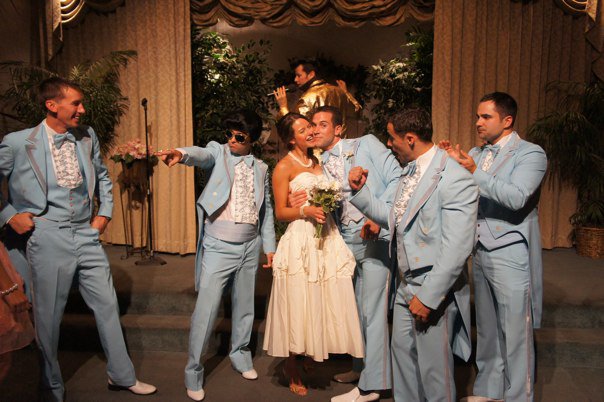 Both went on fight the good fight against the enemies of Freedom and Wal-Mart and McDonald's before re-uniting at Fort Bragg, NC where Joey landed to find Joy waiting. They immediately set out to find a ring that could speak the volumes of their love. The two searched the world over, from Tibetan mountaintops to Antarctic tundras before the Oracle of Delphi sent them to Cary, North Carolina where a ring was waiting for our two heroes at Joint Venture Jewelry. The ring had a history to it, a story of its own.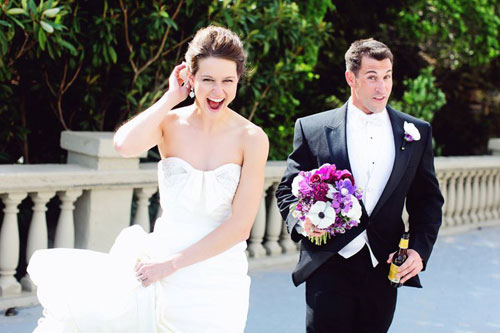 Our two heroes appreciated things that have their own past; their own uniqueness that won't be found in the factory lines of mainstream consumerism. Their love was unique, so why shouldn't their ring be? Plus, the Oracle of Delphi sent them there. Ring in hand (errr, on finger), the two set out for Las Vegas, Nevada where a man named Elvis pronounced them man and wife. Knowing that Mr. Elvis might not suffice for either family, Joy and Joey made plans for a second celebration outside of Austin, Texas on Lake Travis where the world could come together and rejoice in their union. The celebration took place on April 23, 2011. Since then Joey and Joy have started their own family, complete with little super hero and all!