Kimmie & Kevin
Kimmie & Kevin
Posted on Thursday, March 2nd, 2017 at 1:50 pm by Administrator
The day after I purchased the ring, I called Kim's brother and asked him for help thinking of a location to propose in Maryland. Kim had planned a trip for us to go to her hometown in Maryland to visit some of her friends. The trip was intended to be a snowboarding trip for me as part of my birthday gift. However, I made other plans and contacted her friends (without her knowledge) to ask for help asking Kim to marry me.
Kim's father passed away when she was 12 years old. Her brother told me that their father used to take them to a small stone chapel for church, so if I wanted to get their father involved, that was the place to do it. It sounded like a logistical nightmare to get Kim there without raising suspicion but I knew I had to try. Kim's family, my family, and her best friends were all on board to make it happen. For about 1 month I contacted Kim's friends and family to finalize plans. During this time, Kim was also contacting them making "plans" for the weekend. She had no idea what was going on.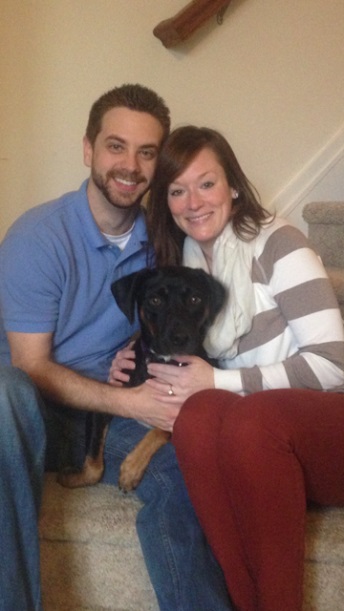 After spending 1 night with her parents (who knew the entire plan), Kim dropped me off at the ski slopes with her best friends' husband, who was in on the surprise. Kim expected to see us much later that night after we finished snowboarding for the day. Instead we left the slopes early and headed to a place where we could shower and change. I had hidden an entire change of clothes in my snowboard bag to avoid raising any suspicion.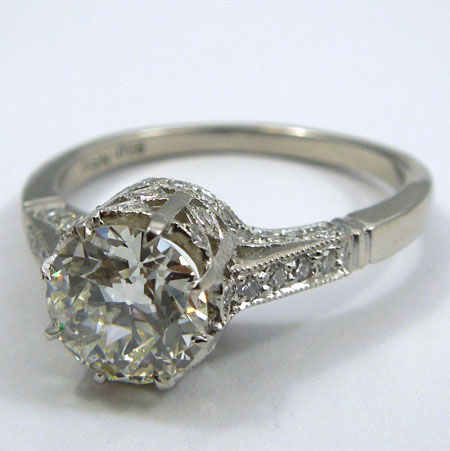 Meanwhile, Kim is hanging out with her best friend for the day. We called to say we were going to be "late" for dinner so they should just meet us there. The plan was to have her best friend say that she needed to drop off something at the church for their children on the way to dinner and we would already be waiting there. Her best friend got her to the church, and Kim initially told her she couldn't go inside because she hadn't been there since her father's funeral. Her friend convinced her to go in and when she walked into the entrance to the small church, I was standing off to the side.
It took her a minute to process what was going on, but then she began crying. I purposed in the stone chapel that her father used to take her and her brother to when she was a child. After she said yes, we walked out the door to my parents, her parents, and her brother waiting for us. She cried and laughed for solid 20 minutes. The plan went off without a hitch.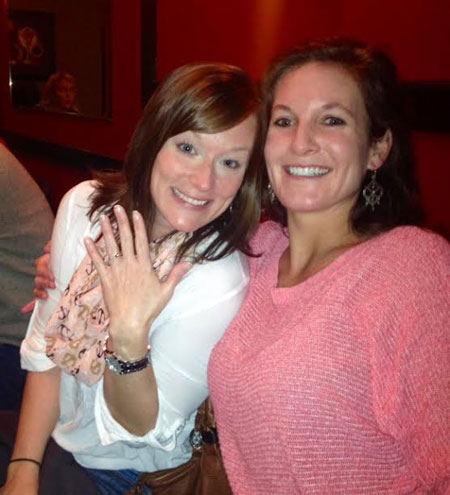 Thank you so much for being a part of our engagement. The ring is absolutely gorgeous! Kim loves to show it off. We will be in soon to get our wedding bands! Thanks again!!!!