Rebecca & Doug
Rebecca & Doug
Posted on Monday, November 2nd, 2015 at 3:59 pm by Administrator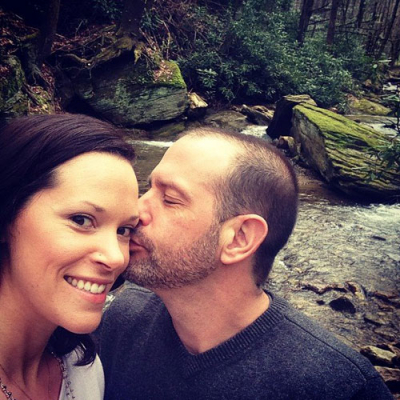 While visiting with family last Easter, after having talked about getting engaged on a couple of occasions, Doug whispered in my ear, "I think it's time to take you ring shopping." Of course I was completely elated and ready to start looking immediately! About a month later, we made our first stop at a large jewelry store, thinking "they'll have everything; we can narrow it down." We left feeling like a number, totally overwhelmed by the cost, and under whelmed by the customer service.
Having already had a relationship with the Joint Venture Jewelry and Peachy Keen family, I knew our next stop was Joint Venture. I looked online at a few options I knew I wanted to try and went in to meet with Jen. Not only did she listen to all of my babbling about a particular "perfect" set of features I wanted in a ring (miligrain, filigree, vintage style), she was genuinely excited to help me try on anything to narrow down my thoughts. I came to a perfect ring for my style, and Jen went out of her way to make sure that ring was customized to fit exactly what I was looking for. Then the waiting began!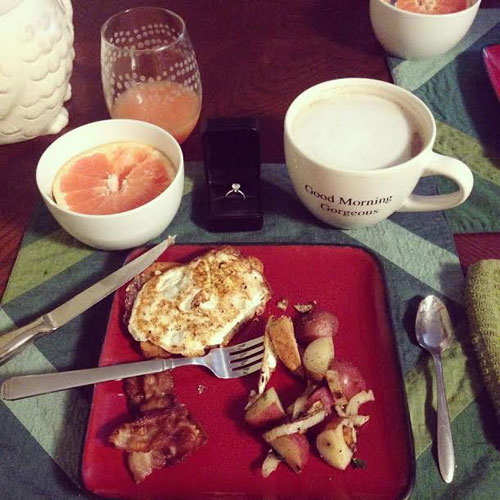 On the morning of July 3rd, Doug got up before me to fix breakfast. He fixes breakfast pretty regularly, so I didn't find this out of the ordinary. When he called me to breakfast, as I sat down, he said, "Everything look okay, do you need salt or pepper for your eggs?" I replied, "I don't know, let me try them first," and he immediately swooped in, set the ring box down in front of me, and said, with a huge smile, "How about trying this instead?" After crushing each other in a hug, he said, "I thought of all these other places where I could propose, but this is OUR happy place, our home, and I couldn't imagine doing this anywhere else." After some happy tears, he asked me to marry him. It was simple and sincere, and I couldn't have asked for more.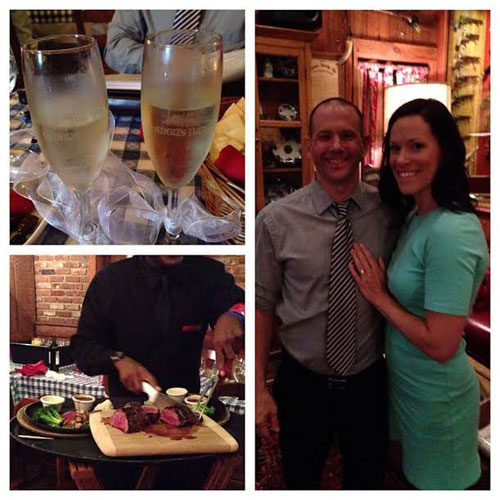 I absolutely love my ring, and it is PERFECT for me. I could not have asked for a better ring shopping experience. Everyone at Joint Venture made me feel like family and shared in my excitement as if they were family! Thanks so much for helping make this moment unforgettable!