Posted on Friday, June 20th, 2014 at 10:59 am by Administrator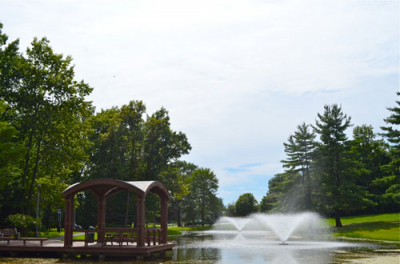 Jess and I met and started dating in college. We planned a trip back to the area over Memorial Day Weekend, so I decided we should spend a day and a night in the town where we went to school, the perfect place to propose!
In the morning we went kayaking on The Hudson River and fantasized about one day buying a house right on the riverbank. Afterwards, we got sandwiches at one of our favorite places in town and went to campus to have a picnic. After lunch we went for a walk and ended up at this gazebo, overlooking a pond.
It was at the moment when I asked Jess if she thought there was one person out there for everyone, a soulmate. At this point I think Jess knew something was up and I don't even remember what she said because my heart was racing so fast. I said, "I don't know if there's someone for everyone, but I know that you are the one for me, and that's why I want to marry you." And she said yes!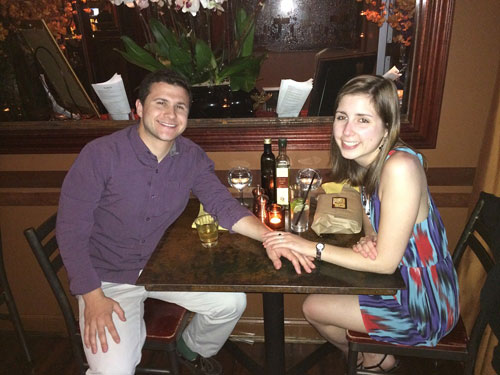 Here's my new fiancé and I at dinner that night celebrating! I want to thank you again Jen and all of Joint Venture Jewelry for your help in picking out the perfect engagement ring!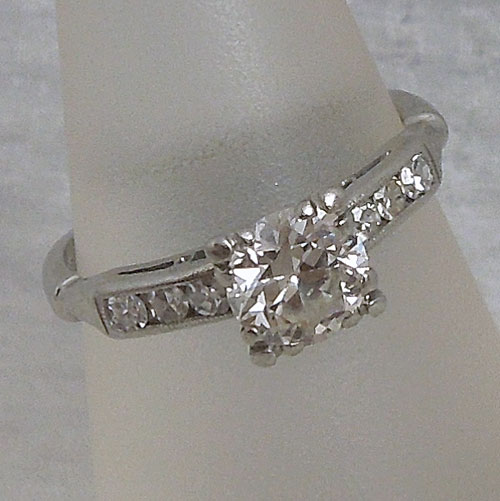 Ross choose a beautiful vintage engagement ring for Jess featuring euro cut diamonds set in platinum.