Sarah & Nick
Sarah & Nick
Posted on Thursday, February 27th, 2014 at 12:20 pm by Administrator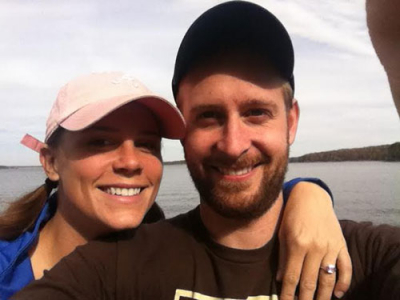 Nick and I met in the Fall of 2007 at UNC Chapel Hill. I was joining a Service Fraternity, and Nick happened to be the president of the club that year. The very first informational meeting was in a lecture hall on campus called Murphy 116. In that room, Nick and I laid eyes on each other for the very first time...
And on November 8, 2013, 6 years later, and just one week after my 25th birthday, Nick brought me back to campus... lured me into that room (I was completely and TOTALLY unaware of what was happening) and got down on one knee!!! I immediately said yes, after I determined that he was in fact serious... and we of course shed a tear or two.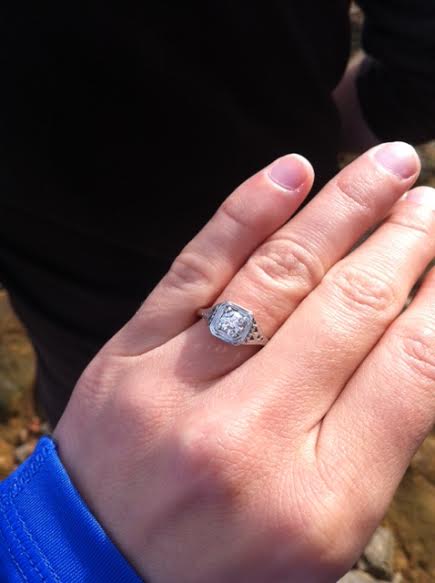 It was one of the most incredible moments of my life, and it was even more special that he brought me back to that room on UNC's campus! I absolutely adore my ring, and people tell Nick all the time that he did a fantastic job... obviously I agree :-) We plan to get married in June 2015.