Summer Solstice Soiree 2017
Summer Solstice Soiree 2017
Posted on Wednesday, May 17th, 2017 at 11:43 am by Jen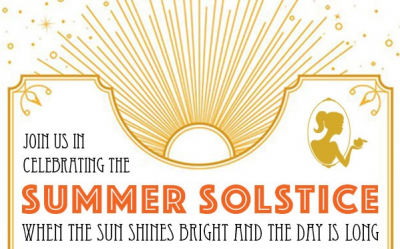 Joint Venture Jewlery, in conjuction with Peachy Keen, is ready to celebrate summer with you – when the sun shines bright and the day is long! To welcome the warmer weather, we're hosting a Summer Solstice Soiree benefiting Polka Dot Mama Melanoma Foundation! A portion of sales will be donated back to fund research, raises awareness and educate the community about melanoma -- the deadliest form of skin cancer.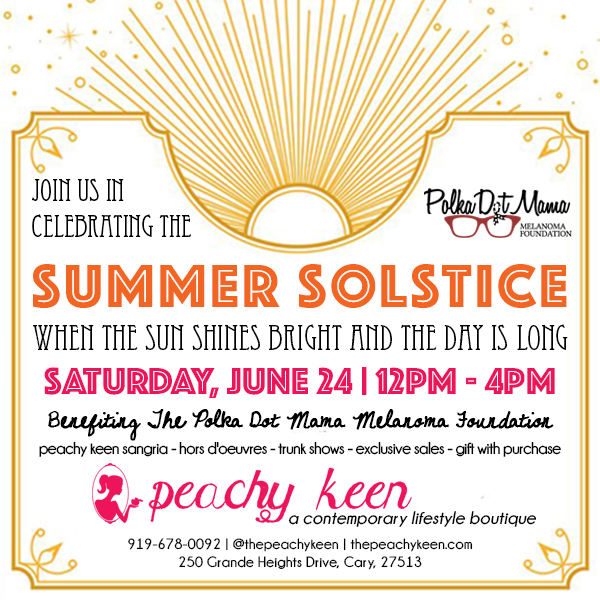 The event is free to attend and will include Peachy Keen sangria, Fortnight Brewing Company's Made In The Shade Summer Ale, light bites, and specialty summer themed trunk shows including a new bathing suit line.
Polka Dot Mama will be on site to educate guests on sun protection and how to prevent skin cancer. Mini skin care packs, will be given away for free with any purchase!
Keen Koupons are available to Very Important Peaches (VIPs) and will arrive in inboxes a few days prior to the Summer Solstice Shopping Soiree. Sign-up for Peachy Keen newsletters here: http://eepurl.com/nysKL.