Consignment Services
Consignment Services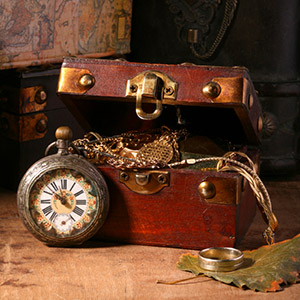 Joint Venture Jewelry is proud to help people like you sell their estate jewelry in Raleigh, Cary, Durham and beyond. Thanks to our esteemed jewelry services, you too can get the assistance you need to sell items you no longer want.
Why Jewelry Consignment is a Great Option for Sellers
---
Our concept is unique. In fact, we're one of the only all-consignment jewelry stores in North Carolina. So, why do people choose to consign their jewelry every day? It allows jewelry owners to:
1. Change Their Look or Life - Most of the jewelry that makes its way to our jewelry store in Cary, NC comes to us as the result of a change -- a lifestyle evolution, a closed chapter, an upgrade, or the liquidation of an estate. We help our jewelry consignment clients turn the page and begin a new chapter in their life.
2. Recycle Their Jewelry - What better way to go "green" than by finding a new home for a previously-used piece of jewelry? Allow someone else to fall in love all over again with those pieces you no longer want or need.
3. Get Cash for Their Pieces - At Joint Venture Jewelry, we provide you the opportunity to access a multitude of interested buyers, all of whom are willing to pay fair value for your estate rings, earrings, necklaces and bracelets. With jewelry consignment, you can contribute to your rainy day fund, or help finance the purchase of another piece of estate jewelry.

Frequently Asked Questions Regarding Our Consignment Process
---
How does it work?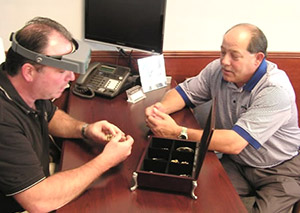 Set up an appointment with us. Bring your jewelry with you and any paperwork you may have available. Please allow 20 minutes for the initial consultation (or more if you have additional items). Our professional Cary, NC jewelers will evaluate each piece of jewelry in accordance with standard industry guidelines to determine its value. Since jewelry is a depreciating asset, similar to a car, we ask that you have an idea of what kind of recovery dollars you're hoping for. Together we will then determine the amount we can guarantee to be paid when the item is sold. Assuming the numbers are acceptable, a contract is then created and signed.
What's my percentage?
We don't work based on a percentage. Most of our clients know exactly what they can expect. We give you a guaranteed dollar amount you will receive once your item is sold. Any discounts or special deals will be taken off our end.
How long does it take?
It's very difficult to predict when a piece will sell -- important factors, including time of year, price range and uniqueness of the piece all play a role. Don't worry and have patience -- we will work hard for you!
I've changed my mind. Can I pick up my jewelry?
We do suggest that you allow a two-year period for us to find the perfect home for your piece. Although your contract does not expire, unless notified. Should you change your mind before your item is sold, we require a 24-hour notice for jewelry pickup. You may pick up your jewelry before the 2 years is up for a fee of $50 per item.
Do we need a current appraisal?
No, you do not. We have a jewelry appraiser on staff to verify the quality of the jewelry we sell.