Custom Design
Custom Design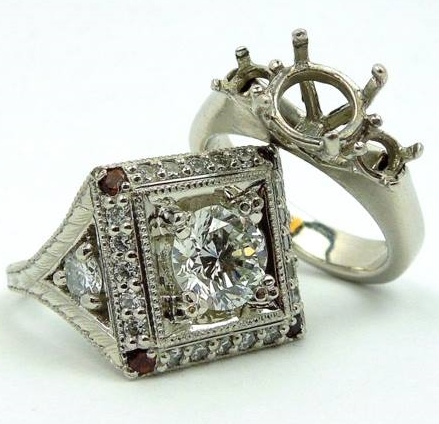 Have you spent too much time searching for the perfect engagement ring or piece of jewelry with little or no success? If so, it's time, with assistance from our expert jewelers, to end your frustrating search.
Joint Venture Jewelry, a leading jewelry store in Cary, NC, crafts custom jewelry pieces for clients across the Triangle and beyond. If you have very specific needs and tastes in jewelry that haven't been met, consider custom jewelry design as an alternative, and get exactly what you're looking for!
How Our Raleigh-Area Jewelry Designer Creates Custom Jewelry
---
We can create custom pieces of all shapes and sizes — and the list doesn't end with bridal jewelry. Start by picking out a diamond or piece from our Raleigh jewelry collection, or bringing in a family heirloom with a stone you'd like to incorporate, or simply a photo of photos of your dream piece of jewelry. Then: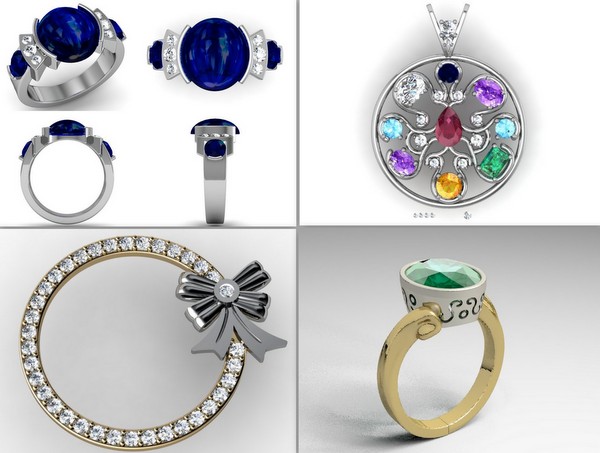 1. We create a CAD design - Through the use of Computer-Aided Design (CAD), Joint Venture can create your unique piece of jewelry or make a copy of an existing item. It takes about three weeks and a $200 deposit, which is applied to the final investment, to create a digital rendering of your creation.
2. The piece is cast - Upon approval and a 50% deposit, the piece will be cast and polished to perfection. Our custom work can be done in platinum, gold and sterling silver.
3. Your new jewelry is delivered - Delivery will take place approximately three weeks after casting.
Our Raleigh custom jewelry design process eliminates the guesswork and surprises — you will get what you see and approve!
Redesign Your Antique or Vintage Jewelry
---
Joint Venture Jewelry also provides jewelry redesign here in the Raleigh area. Consider redesigning your jewelry if:
You have a piece of jewelry that needs several repairs
You have a vintage or antique piece you'd like to update
Your taste has simply changed and you don't enjoy the piece
You just can't seem to find the right time to wear your piece, so it doesn't get used
If this sounds like you, redesigning your jewelry may be the answer. Our creative Cary jewelry designers will update your outdated jewelry into a unique, modern, vintage-inspired piece that you'll want to wear everyday. You can change a vintage pin into a necklace, clip earrings to posts or dangle drop earrings, cuff links into a ring and pendant and more. The redesign options are truly endless. Choose what you want to keep or change about your stones, design, mount and more, and we will work with you and your budget to create something extraordinary that you're excited to wear!
Don't hesitate — contact Joint Venture today to schedule a custom jewelry or jewelry redesign consultation with our designers today at 919-678-0092. We've worked with clients from Raleigh, Cary, Chapel Hill, Durham, Fayetteville and beyond!