Meet Our Staff
Meet Our Staff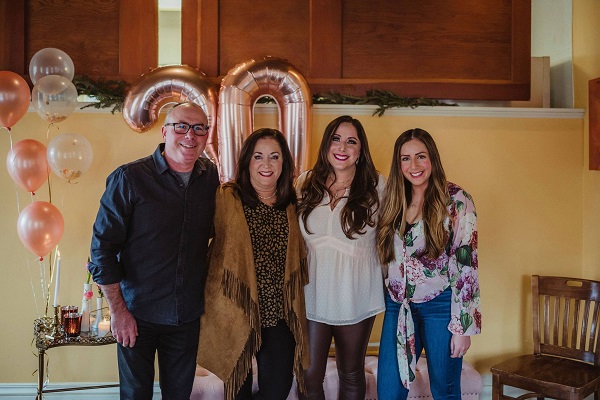 The Hankin Family
Lee, Donna, Jen & Karly
Lee Hankin - Co-Founder, Owner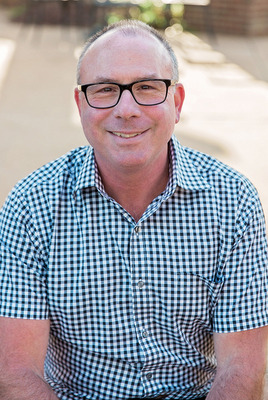 After spending a short time in sales early in his career, Lee decided he was best suited for owning his own business. In 1983, he and his brother began to operate a small "Mom & Pop" drugstore (sundries, cigarettes, candy and more) located in Northeast Philadelphia. He soon learned that it was impossible to compete with the drugstore chains that were booming in the area. Being the entrepreneur that he is, he found there were a number of times riders of the public train were strapped for cash and needed money for a pass and decided to transform that little shop into his first "pawn shop." From there, he went on to open a few shops, many of which were located in "strip centers" – a first for the pawnshop business.
After running the shops quite successfully, Lee decided his real passion was in the jewelry business. Lee and Donna moved to Cary in the Summer of 1998 for a change of pace. Lee went on to train at the Gemological Institute of America, GIA, and the birth of Joint Venture Jewelry began.
Lee is responsible for all appraisals, repairs, as well as jewelry cleaning and polishing. He oversees all consignment take-ins, and consignor relations.
After being an avid athlete all his life, tennis (USPTA teaching pro and has coached both Green Hope High School and Meredith College), golf, racquetball, running and mountain biking (the American Tobacco Trail's his favorite), Lee wore out his right hip. In early 2012, Lee had total hip replacement surgery and has recovered remarkably!
Besides sports, Lee has a weakness for cars; don't get him started about Mercedes and NASCAR! He also has conformed to his new Southern culture, embracing the PBR and pickup trucks. Lee's newest gem is his Miniature Pinscher, Ruby. She can always be found close to her Daddy!
Favorite Quote: "It's only money – meant to be earned & spent. You never know what lies ahead, enjoy the moment."
Donna Hankin - Co-Founder, Owner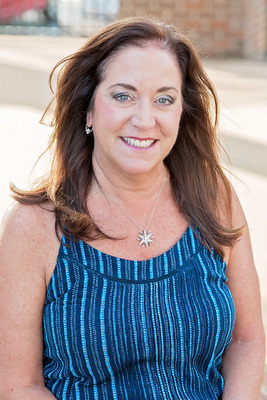 In 1976, Donna got her start in jewelry while working part-time at "The Jewel Box." At the time, she was pursuing a degree in individual and family studies from Pennsylvania (Penn) State University. She didn't think too much about the jewelry business back then, but she did have an appreciation for diamonds and gemstones.
After obtaining her master's in counseling psychology and social work from Washington University in St. Louis, Donna spent most of her early adult life working -- 22 years of which in the human resource/organizational development arena. She was very successful in the corporate world, representing a firm that taught management skills, team building, problem solving, decision making and quality improvement. When the consulting firm she managed in North America went through a merger she opted out, which at last allowed her to be home with her children and join Lee in the business.
Today, you will find Donna spending a good deal of time working with antique and estate dealers to ensure Joint Venture Jewelry has fantastic choices and special in-store "visiting values." Because of Donna's human development background she is often helpful with those who struggle in making decisions as she can help clients sort out their desires even if they're unstated. In addition, most redesign and custom projects are championed by Donna. She also helps to develop promotions and marketing plans as she is the voice of Joint Venture Jewelry on the radio and the master of ceremonies for our TV/video spots.
In her free time, Donna is often up early for morning workouts and on the American Tobacco Trail biking for miles. Family has been and will always be her top priority. With that said, she's a creative cook and enjoys sharing a good bottle of wine with family and friends.
Favorite Quote: "Sometimes the questions are complicated and the answers are simple." Dr. Seuss
Jen Hankin - Director of Communication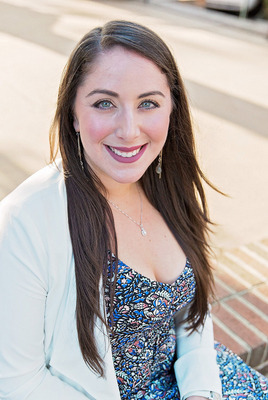 Growing up in the jewelry business, Jen has developed an exceptional and expensive taste in vintage jewels. As one of Donna and Lee's daughters, Jen has had a hand in the business since she was in grade school. Starting out as holiday gift wrapper, Jen has evolved to become Joint Venture Jewelry's director of communications, focusing on social media, public relations, and marketing after graduating from North Carolina State University in May 2011.
Jen obtained a bachelor of arts degree in communication, with a concentration in public relations and a minor in journalism. Her dedicated efforts have made Joint Venture's social media accounts (Facebook, Twitter, Blog, Pinterest, etc.) the "it" spot for jewelry industry news, trends, and facts in the Triangle.
Currently, Jen is learning about all aspects of the family business and is often seen working with Lee on consignments or with Donna on custom design work. She is enrolled with the Gemological Institute of America, GIA, in pursuit of obtaining her Graduate Gemologist degree.
In Jen's free time, she loves living in downtown Raleigh and experiencing all the Capital City has to offer. She enjoys taking her dog, Jade, for walks, shopping, watching TV, staying connected with her Pi Beta Phi sorority sisters, all things Wolfpack-related and staying physically fit.
Favorite Quote: "All that I'm after is a life full of laughter, as long as I'm laughing with you."
Karly Hankin - Creative Director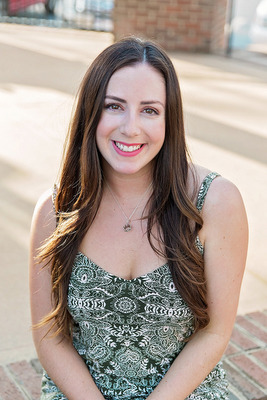 From the very beginning of Joint Venture, Karly was intrigued with all aspects of jewelry. At the ripe, young age of 10, Karly could be found next to our bench jeweler making her own charm bracelet and even using the torch! In High School, Karly launched her own jewelry line, featuring handcrafted sterling silver pieces with genuine gemstones, which has evolved into Peachy Keen's jewelry line.
As Donna and Lee's youngest daughter, Karly has always enjoyed being involved with the creative features of the company. While obtaining her Fashion Marketing and Management degree at Savannah College of Art and Design, SCAD, she was responsible for all of Joint Venture's graphic design and advertisements. After graduating with honors in June 2012, Karly and the rest of the Hankin family expanded the company to encompass Peachy Keen, a contemporary lifestyle boutique specializing in apparel, footwear, accessories and gifts.
For fun, Karly can been seen at the pilates studio, watching movies, hanging out with friends, baking or spending time with her little pup, Penelope.
Favorite Quote: "What you wear is how you present yourself to the world, especially today, when human contacts are so quick. Fashion is instant language." - Muicca Prada
Jade, Ruby & Penelope - The Shop Pups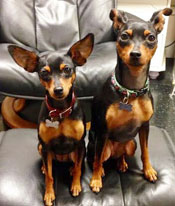 Ruby and Jade are Miniature Pinscher littermates from Creedmoor, NC, born May 29, 2011 -- Lee and Jen's lovely little sparkling gems! Karly's little Penelope is a Pomeranian Chihuahua mix from Sylvania, GA, born June 28, 2011. Now don't let their size fool you, they have BIG personalities and often love to greet customers with a woof! We bring them to work every day.