Joint Venture Jewelry
Latest Articles Jewelry Trends
Posted by Administrator on Wednesday, October 26th, 2016 at 4:38 pm
While trends come and go, certain things are a must-have! In New York you might need a great pair of stilettos, something glittery for a night out at the hottest new club, and a structured bl...
Read Article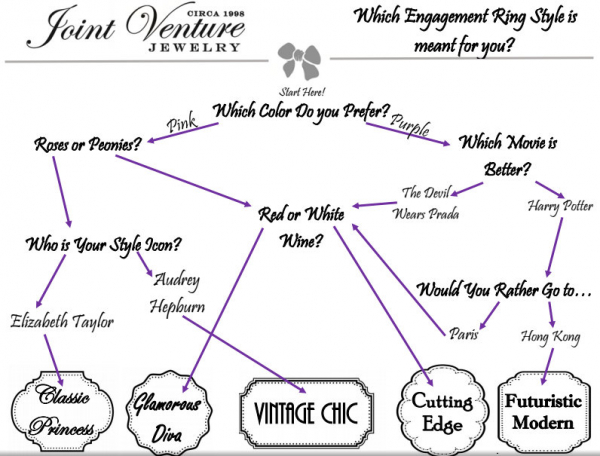 Posted by Administrator on Thursday, August 18th, 2016 at 11:37 am
Ever wonder what style engagement ring you are meant to wear? Time to find out! Which style were you lead to? Find out what each style means below, pictures included! Classic Princess ...
Read Article